TTT is a weekly meme hosted by The Broke and the Bookish
Hello dearies. Today's Top Ten Tuesday topic is the top ten books which feature characters who x. After thinking about it for a while I decided I'm going to list characters who love reading.
Some of these characters simply adore reading, some do it to get away from their problems and in some of their life reading and books played an important role. All in all they enjoy reading, like all of us. :)
10. Harlow from The Chance series by Abbi Glines
Not my favorite series or characters by far but Harlow definitely deserves a place on my list. Mainly before she became a main character she liked to hide away in her room, ignore every annoying person in the house, and just read.
9. Jax (and Calla) from Stay with Me by J. Lynn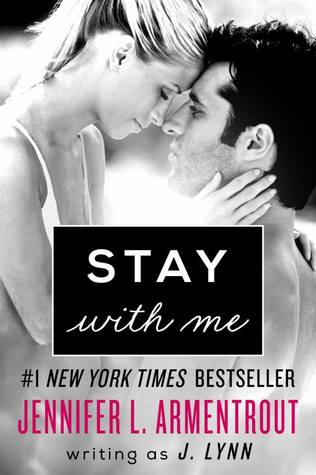 Loved these characters and while it wasn't made into a big deal next to all the action and romantic drama, they did like to read.
"He read? Oh my God, guys that read were like unicorns. They only existed in fairy tales."
Calla
8. Lottie('s mum) from Deeper We Fall by Chelsea M. Cameron
Lottie really liked reading, but the real reader was obviously her mother in the family. Seriously, just read this quote:
Mom, I don't know what to do."
"Mom, I don't think reading about Scout for the millionth time is going to help in this situation, despite how much I love it."
"The words of Atticus Finch are relevant in any situation, especially this one. You would do well to remember them." Great. I'd insulted To Kill A Mockingbird and made Mom mad. It was worse than if I'd take the Lord's name in vain.
Mom had this idea that any situation could be solved by reading the right book. When I hit puberty and got my period, she handed me every Judy Blume book she could find. For when I liked a boy who didn't like me back, she handed me Jane Austen. When I was all moody and hated the world, I got Poe and lots of other dark poetry to soothe my angst. To Kill A Mockingbird worked for anything and everything.
7. Nyx from Cruel Beauty by Rosamund Hodge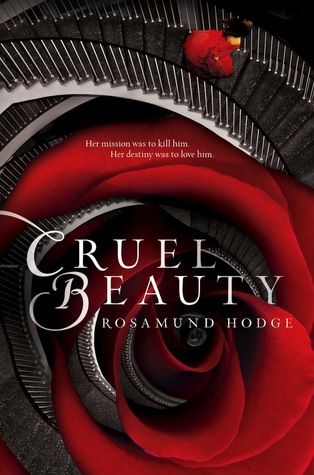 Nyx reads to escape which I'm sure most of us can understand, even though we don't need to escape from the kind of situation she was in.
"I remember the hours I had spent in Father's library, drugging myself with books so I could forget my doom for an hour.."
6. Katy from Obsidian by Jennifer L. Armentrout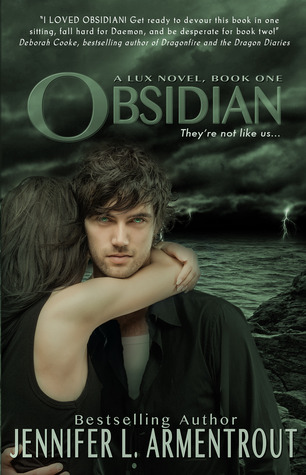 She's not only an avid reader but a book blogger too. Can you imagine a better protagonist?
5. Josh from I'll Meet You There by Heather Demetrios
Not gonna spoil you anything but books, mostly a certain list of books, was really-really important in his life.
4. Various characters from the On Dublin Street series by Samantha Young
From the moment we got to know Hannah she's been an avid reader but next to her Joss reads too, even though it's not made of a big deal. Also, Olivia works in a library, duh.
3. Hermione from Harry Potter by J. K. Rowling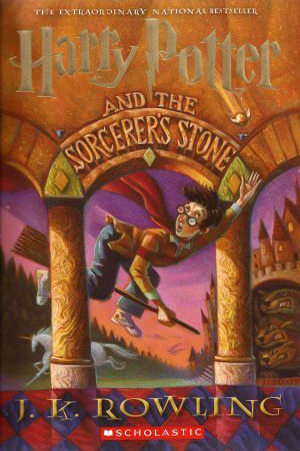 I feel super-bad because I think I've only once listed a Harry Potter character in a top ten tuesday list, which is kind of sad. Anyhow, we all know that Hermione is perfect for this list.
2. Reni from Szent Johanna Gimi by Leiner Laura
Sorry non-Hungarian readers, this series was only ever published in Hungary but I couldn't live it out of this list. If I have to compare it to something I'd say Meg Cabot novels, still Laura writes in an entirely different way. Reni reads a lot, not as much as we do, though (lol). The best thing in these novels is that we know about books Reni is reading, no spoilers, though. She mostly reads classics, which were great recommendations to me.
1. Various characters from The Shadow of the Wind by Carlos Ruiz Zafón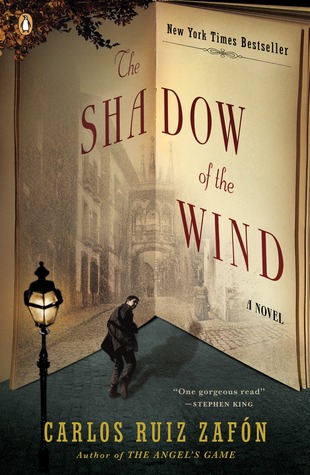 From Daniel to his father and to Julián these characters loved to read. I guess that's not surprise because it's about a book and a cemetery of books, next to a lot of other things. Daniel's father has a bookshop. A freaking BOOKSHOP! Why can't I have a father with a bookshop who takes me to wonderful secret places like The Cemetery of Forgotten Books? *sobbing*
"Every book, every volume you see here, has a soul. The soul of the person who wrote it and of those who read it and lived and dreamed with it. Every time a book changes hands, every time someone runs his eyes down its pages, its spirit grows and strengthens."
This was all for today. I hope you enjoyed my list. Share with me your favorite characters who read! Also, link in your TTTs if you'd like to. I'm quite curious about what you all came up for this week's topic.