"People are supposed to laugh and love. A
mother should cry when she births her first child, she should not
sit there silently, not bothering to ask to hold her baby. When
someone dies, it should be a sad thing. It should tear your chest
in two. Life is full of highs and lows, of passion and grief. It
should not trot forward at a steady pace of nothingness."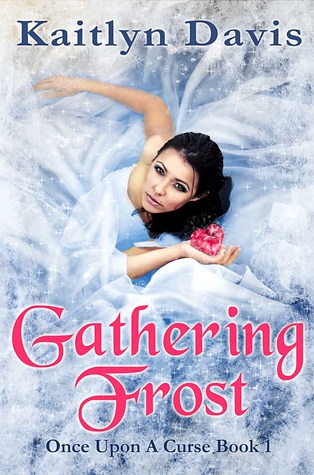 Will his kiss be enough to revive her frozen heart?

Jade was only a little girl when the earthquake struck. Before her eyes, half of New York City disappeared, replaced by a village that seemed torn out of a storybook. Horses and carriages. Cobblestone streets. A towering castle. And, above all, a queen with the magical ability to strip emotions away.

Ten years later and Jade has forgotten what it is to feel, to care...even to love. Working as a member of the queen's guard, she spends most of her time on the city wall staring at the crumbling skyscrapers of old New York. But everything changes when the queen's runaway son, Prince Asher, returns. Jade is tasked with an unusual mission--to let the Prince capture her, to make him trust her, and then to betray his secrets to the crown. In return, she'll earn her freedom. But life outside the queen's realm is more than Jade bargained for. Under Asher's relentless taunts, her blood begins to boil. Under his piercing gaze, her heart begins to flutter. And the more her icy soul begins to thaw, the more Jade comes to question everything she's ever known--and, more importantly, whose side she's really on.
I received a free e-copy in exchange of an honest opinion.
Sleeping Beauty has always been one of my favorite fairy tales and even though I haven't read a retelling of it before I was on the look out for them. The first time I read the blurb of Gathering Frost I was in total awe. I mean we have a queen who brings her emotionless kingdom to Earth. A prince who ran away from it all. And a girl whose heart is as cold as ice. I was all grabby hands. But seriously who wouldn't be? Fortunately Gathering Frost lived up to my expectations in every way. Now if only the second book would be out...
I loved the idea of the story, the emotionless kingdom was absolutely fascinating. I felt like the Kaitlyn Davis conquered perfectly the feelings, or rather the lack of them. Jade was an interesting person to read about. She acted like the perfect soldier, was the perfect soldier in many ways, but still I felt like her whole being was waiting to finally feel again. My favorite thing in the novel was watching her starting to realise that experiencing emotions for a change is not all bad.
Asher was such a fun character. I loved how quickly he figured Jade out and how he wanted to help her because he completely understood what she was feeling. He was loyal and was ready to sacrifice his life for people who might not even accepted him if they knew he was the prince.
"I hear you snickering," Asher accuses. I can't even deny it. He looks up from the grass, eyebrows raised, ready to refute any argument I make. "I'll admit, this isn't going quite how I planned. You were suppose to lose, admiring my backside the entire way there, completely overwhelmed by my awesomeness. You were not supposed to strip me of my dignity."
I didn't like that Jade was the only woman soldier in the command. I get that she had to look special for the sake of the story but I highly doubt she was the only girl who was ever interested in fighting. When Jade wanted to become a soldier it seemed to be a huge no-no for girls. I don't understand why is this a problem when a woman rules them all.
I was better.
I was a woman.
Those two facts were enough to ostracize me
from the pack.
Besides a few things here and there that I didn't like Gathering Frost was spotless. These weren't huge things, this you could probably see above, but they took away a donut from my rating.
The realization of the story: 4/5