Hello lovelies. Have you heard about my 1st blogoversary giveaway? Go ahead and check it out here if you're interested in winning a book of your choice from The Book Depository. Anyhow, today's TTT topic is: top ten books on my spring TBR list. I have no idea what I want to read this spring but I'll try. I'll add the blurbs of the books because I want to make it easy for those who're interested in any of these books. Have fun browsing through my list. :)
My picks are in no particular order.
1. Vendetta by Catherine Doyle
Blood Will Spill, Hearts Will Break: With a fierce rivalry raging between two warring families, falling in love is the deadliest thing Sophie could do. An epic debut set outside modern-day Chicago.

For Sophie, it feels like another slow, hot summer in Cedar Hill, waitressing at her family's diner and hanging out with her best friend Millie. But then someone moves into the long-abandoned mansion up the block--a family of five Italian brothers, each one hotter than the last. Unable to resist caramel-eyed Nicoli, Sophie finds herself falling for him -- and willfully ignoring the warning signs. Why are Nic's knuckles cut and bruised? Why does he carry an engraved switchblade? And why does his arrogant and infuriating older brother, Luca, refuse to let her see him? As the boys' dark secrets begin to come to light, Sophie is confronted with stinging truths about her own family, too. Suddenly, she's torn between two warring dynasties: the one she's related to and the one she's now in love with. She'll have to choose between loyalty and passione. When she does, blood will spill, hearts will break. Because in this twisted underworld, dishonor can be the difference between life and death.
2. The Scorpio Races by Maggie Stiefvater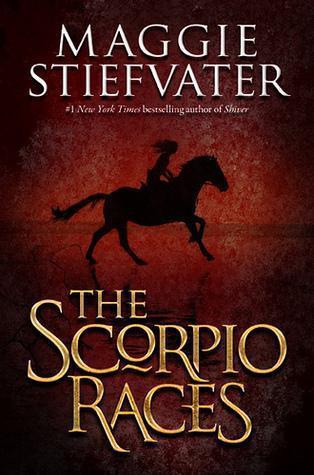 It happens at the start of every November: the Scorpio Races. Riders attempt to keep hold of their water horses long enough to make it to the finish line. Some riders live. Others die.

At age nineteen, Sean Kendrick is the returning champion. He is a young man of few words, and if he has any fears, he keeps them buried deep, where no one else can see them.

Puck Connolly is different. She never meant to ride in the Scorpio Races. But fate hasn't given her much of a chance. So she enters the competition — the first girl ever to do so. She is in no way prepared for what is going to happen.
3. Onyx by Jennifer L. Armentrout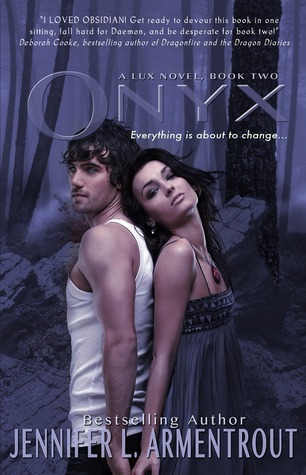 Being connected to Daemon Black sucks…

Thanks to his alien mojo, Daemon's determined to prove what he feels for me is more than a product of our bizarro connection. So I've sworn him off, even though he's running more hot than cold these days. But we've got bigger problems.

Something worse than the Arum has come to town…

The Department of Defense are here. If they ever find out what Daemon can do and that we're linked, I'm a goner. So is he. And there's this new boy in school who's got a secret of his own. He knows what's happened to me and he can help, but to do so, I have to lie to Daemon and stay away from him. Like that's possible. Against all common sense, I'm falling for Daemon. Hard.

But then everything changes…

I've seen someone who shouldn't be alive. And I have to tell Daemon, even though I know he's never going to stop searching until he gets the truth. What happened to his brother? Who betrayed him? And what does the DOD want from them—from me?

No one is who they seem. And not everyone will survive the lies…
4. Fairest by Marissa Meyer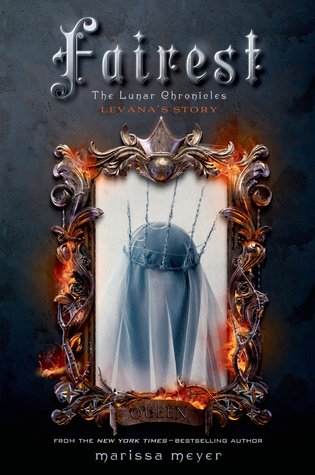 In this stunning bridge book between Cress and Winter in the bestselling Lunar Chronicles, Queen Levana's story is finally told.

Mirror, mirror on the wall,
Who is the fairest of them all?

Fans of the Lunar Chronicles know Queen Levana as a ruler who uses her "glamour" to gain power. But long before she crossed paths with Cinder, Scarlet, and Cress, Levana lived a very different story – a story that has never been told . . . until now.

Marissa Meyer spins yet another unforgettable tale about love and war, deceit and death. This extraordinary book includes full-color art and an excerpt from Winter, the next book in the Lunar Chronicles series.
5. Animal Farm by George Orwell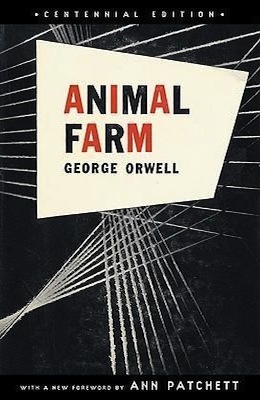 Tired of their servitude to man, a group of farm animals revolt and establish their own society, only to be betrayed into worse servitude by their leaders, the pigs, whose slogan becomes: "All animals are equal, but some animals are more equal than others." This 1945 satire addresses the socialist/ communist philosophy of Stalin in the Soviet Union.
6. The Sin Eater's Daughter by Melinda Salisbury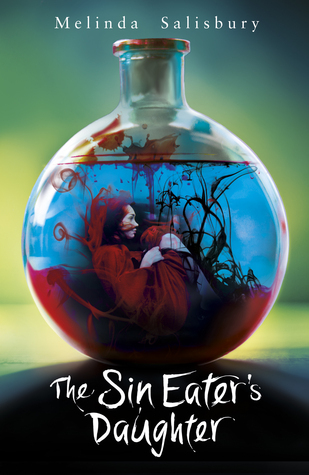 I am the perfect weapon.
I kill with a single touch.

Twylla is blessed. The Gods have chosen her to marry a prince, and rule the kingdom. But the favour of the Gods has it's price. A deadly poison infuses her skin. Those who anger the queen must die under Twylla's fatal touch.

Only Lief, an outspoken new guard, can see past Twylla's chilling role to the girls she truly is.

Yet in a court as dangerous and the queen's, some truths should not be told...
7. Fall with Me by Jennifer L. Armentrout
Eleven months ago, bartender and weird-shirt-wearing extraordinaire Roxy and Officer Reece Anders had a one night stand. Well, kind of. She's been in love with him since she was fifteen, and he wishes that night they shared never happened. She's sworn him off forever, but the past and future collide, forcing her to rely on the one man who broke her heart not once, but twice.

Her best friend since birth has been in a long-term care facility since he became a victim of a hate crime years ago, and the person who put him in there is out of prison and wanting to make amends with him and Roxy. She's not sure she has room for forgiveness in her and when she begins to receive frightening messages and is on the receiving end of escalating violence, she thinks she knows who is to blame. The man who already destroyed one life already.

But Reece isn't convinced. The threats are too personal, and even if Roxy doesn't believe him, he's not willing to let anyone hurt her. Including himself. He's already messed up more than once when it comes to Roxy and he's not going to let history repeat itself.
8. The Favorite by Kiera Cass
While America Singer's heart was torn between Aspen and Prince Maxon, her friend Marlee knew exactly what she wanted—and paid the price.

Revisit the captivating world of Kiera Cass's #1 New York Times bestselling Selection series in this digital original novella. Told from Marlee's point of view, this all-new 64-page story returns to the fateful Halloween when Marlee and Carter were discovered, and reveals how that night—and Prince Maxon—changed their lives forever.

The Favorite also features a teaser to The Heir, the fourth novel in the Selection series!
9. The 27 Club by Kim Karr
You don't know when…
You don't get to choose if…
When it's time to join…you'll know.

You might think you want to be a member—but trust me this is one club you don't want to join. It's not a place where people go to live out their deepest, darkest sexual desires—there are no handcuffs or blindfolds.

The 27 Club only admits those who die young and tragically. My brother was recently bestowed membership and joined many of our ancestors before him. I know I'm next. This is my destiny, and I was ready to yield.

But then I met Nate. He awakened a sensuality in me that had never been explored, never satisfied. I knew then I could no longer accept my destiny. Nate's presence controls me. I'm overwhelmed by his touch, his words; my every thought is consumed by desire. I believe he was brought into my life for a reason.

Nate doesn't believe in destiny.

But I do.

And if there's a way to cheat it—I must.
10. Liars, Inc. by Paula Stokes
Max Cantrell has never been a big fan of the truth, so when the opportunity arises to sell forged permission slips and cover stories to his classmates, it sounds like a good way to make a little money and liven up a boring senior year. With the help of his friends Preston and Parvati, Max starts Liars, Inc. Suddenly everybody needs something and the cash starts pouring in. Who knew lying could be so lucrative?

When Preston wants his own cover story to go visit a girl he met online, Max doesn't think twice about hooking him up. Until Preston never comes home. Then the evidence starts to pile up—terrifying clues that lead the cops to Preston's body. Terrifying clues that point to Max as the murderer.

Can Max find the real killer before he goes to prison for a crime he didn't commit? In a story that Kirkus Reviews called "Captivating to the very end," Paula Stokes starts with one single white lie and weaves a twisted tale that will have readers guessing until the explosive final chapters.
Have you read any of these books? Are you planning on reading them? Do tell me what you think of them! Share with me your list if you want me to check it out! And don't forget to enter the Giveaway. :)