Hey guys. Today's Top Ten Tuesday topic is: Ten Books I Recently Added To My To-Be-Read List. I can't wait to get my hands on these books, even though the reviews for some of them aren't completely positive. So do tell me how you felt about these books if you've read them.
First, there were ten - a curious assortment of strangers summoned as weekend guests to a private island off the coast of Devon. Their host, an eccentric millionaire unknown to all of them, is nowhere to be found. All that the guests have in common is a wicked past they're unwilling to reveal - and a secret that will seal their fate. For each has been marked for murder. One by one they fall prey. Before the weekend is out, there will be none. And only the dead are above suspicion.
Workaholic attorney Samantha Sweeting has just done the unthinkable. She's made a mistake so huge, it'll wreck any chance of a partnership.

Going into utter meltdown, she walks out of her London office, gets on a train, and ends up in the middle of nowhere. Asking for directions at a big, beautiful house, she's mistaken for an interviewee and finds herself being offered a job as housekeeper. Her employers have no idea they've hired a lawyer–and Samantha has no idea how to work the oven. She can't sew on a button, bake a potato, or get the ironing board to open. How she takes a deep breath and begins to cope–and finds love–is a story as delicious as the bread she learns to bake.

But will her old life ever catch up with her? And if it does…will she want it back?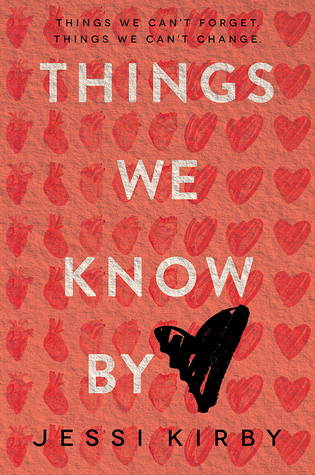 When Quinn Sullivan meets the recipient of her boyfriend's donated heart, the two form an unexpected connection.

After Quinn loses her boyfriend, Trent, in an accident their junior year, she reaches out to the recipients of his donated organs in hopes of picking up the pieces of her now-unrecognizable life. She hears back from some of them, but the person who received Trent's heart has remained silent. The essence of a person, she has always believed, is in the heart. If she finds Trent's, then maybe she can have peace once and for all.

Risking everything in order to finally lay her memories to rest, Quinn goes outside the system to track down nineteen-year-old Colton Thomas—a guy whose life has been forever changed by this priceless gift. But what starts as an accidental run-in quickly develops into more, sparking an undeniable attraction. She doesn't want to give in to it—especially since he has no idea how they're connected—but their time together has made Quinn feel alive again. No matter how hard she's falling for Colton, each beat of his heart reminds her of all she's lost…and all that remains at stake.
When Ivy Emerson's family loses their house—complete with her beloved piano—the fear of what's to come seizes her like a bad case of stage fright. Only this isn't one of her single, terrifying performances. It's her life.

And it isn't pretty.

Ivy is forced to move with her family out of their affluent neighborhood to Lakeside, also known as "the wrong side of the tracks." Hiding the truth from her friends—and the cute new guy in school, who may have secrets of his own—seems like a good idea at first. But when a bad boy next door threatens to ruin everything, Ivy's carefully crafted lies begin to unravel . . . and there is no way to stop them.

As things get to the breaking point, Ivy turns to her music, some unlikely new friends, and the trusting heart of her disabled little brother. She may be surprised that not everyone is who she thought they were . . . including herself.

Debut author Sharon Huss Roat crafts a charming and timely story of what happens when life as you know it flips completely upside down.
It happened like this. I was stolen from an airport. Taken from everything I knew, everything I was used to. Taken to sand and heat, dirt and danger. And he expected me to love him.

This is my story.

A letter from nowhere.

Sixteen year old Gemma is kidnapped from Bangkok airport and taken to the Australian Outback. This wild and desolate landscape becomes almost a character in the book, so vividly is it described. Ty, her captor, is no stereotype. He is young, fit and completely gorgeous. This new life in the wilderness has been years in the planning. He loves only her, wants only her. Under the hot glare of the Australian sun, cut off from the world outside, can the force of his love make Gemma love him back?

The story takes the form of a letter, written by Gemma to Ty, reflecting on those strange and disturbing months in the outback. Months when the lines between love and obsession, and love and dependency, blur until they don't exist - almost.
Victoria

Growing up in far-off India, wealthy young heiress Lady Victoria Arbuthnot was accustomed to handling her own affairs -- not to mention everyone else's. But in her sixteenth year, Vicky is unceremoniously shipped off to London to find a husband. With her usual aplomb, however, Lady Victoria gets herself engaged to the perfect English gentleman, even before setting foot on British soil.

The Rogue

Hugo Rothschild, ninth earl of Malfrey, is everything a girl could want in a future husband: he is handsome and worldly, if not rich. Lady Victoria has everything just as she'd like it. That is, if raffish young ship captain Jacob Carstairs would leave well enough alone.

Jacob's meddling is nothing short of exasperating, and Victoria is mystified by his persistence. But when it becomes clear that young Lord Malfrey just might not be all that he's professed to be, Victoria is forced to admit, for the first time in her life, that she is wrong. Not only about her fiance, but about the reason behind the handsome ship captain's interference.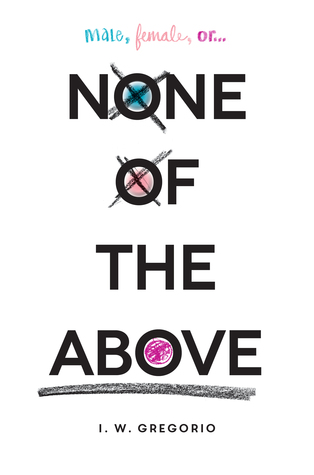 A groundbreaking story about a teenage girl who discovers she was born intersex . . . and what happens when her secret is revealed to the entire school. Incredibly compelling and sensitively told, None of the Above is a thought-provoking novel that explores what it means to be a boy, a girl, or something in between.

What if everything you knew about yourself changed in an instant?

When Kristin Lattimer is voted homecoming queen, it seems like another piece of her ideal life has fallen into place. She's a champion hurdler with a full scholarship to college and she's madly in love with her boyfriend. In fact, she's decided that she's ready to take things to the next level with him.

But Kristin's first time isn't the perfect moment she's planned--something is very wrong. A visit to the doctor reveals the truth: Kristin is intersex, which means that though she outwardly looks like a girl, she has male chromosomes, not to mention boy "parts."

Dealing with her body is difficult enough, but when her diagnosis is leaked to the whole school, Kristin's entire identity is thrown into question. As her world unravels, can she come to terms with her new self?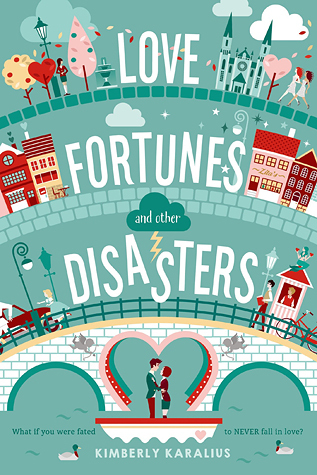 Love is real in the town of Grimbaud, and Fallon Dupree has dreamed of attending high school there for years. After all, generations of Duprees have successfully followed the (100% accurate!) love fortunes from Zita's famous Love Charms Shop to happily marry their high school sweethearts. It's a tradition. So she is both stunned and devastated when her fortune states that she will NEVER find love.

Fortunately, Fallon isn't the only student with a terrible love fortune, and a rebellion is brewing. Fallon is determined to take control of her own fate—even if it means working with a notorious heartbreaker like Sebastian.

Will Fallon and Sebastian be able to overthrow Zita's tyranny and fall in love?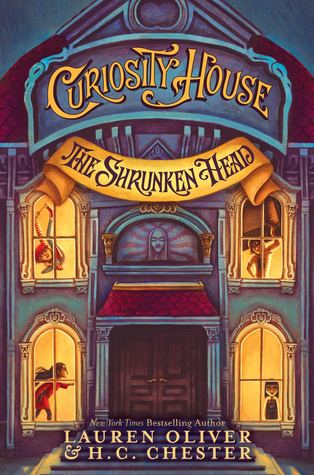 Despite being blessed with extraordinary abilities, orphans Philippa, Sam, and Thomas have never felt anything but normal in Dumfrey's Dime Museum of Freaks, Oddities, and Wonders: Philippa is a powerful mentalist, Sam is the world's strongest boy, and Thomas can squeeze himself into a space no bigger than a breadbox. But when a fourth child, Max, a knife-thrower with deadly accuracy, joins the group, it sets off a dramatic chain of events that will threaten the only place they've ever felt at home.

When the museum's most prized possession, an Amazonian shrunken head, is stolen, the four are determined to get it back. But their search leads them to a series of murders and an explosive secret about their pasts.

This outstanding new series will capture the imagination and hook readers from the first page.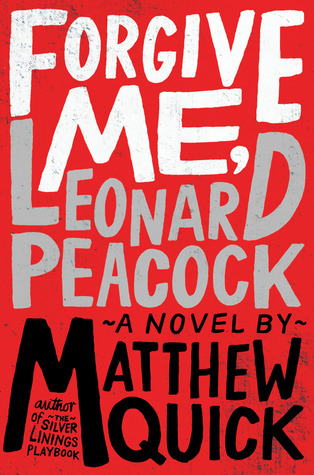 Today is Leonard Peacock's birthday. It is also the day he hides a gun in his backpack. Because today is the day he will kill his former best friend, and then himself, with his grandfather's P-38 pistol.

But first he must say good-bye to the four people who matter most to him: his Humphrey Bogart-obsessed next-door neighbor, Walt; his classmate, Baback, a violin virtuoso; Lauren, the Christian homeschooler he has a crush on; and Herr Silverman, who teaches the high school's class on the Holocaust. Speaking to each in turn, Leonard slowly reveals his secrets as the hours tick by and the moment of truth approaches.

In this riveting look at a day in the life of a disturbed teenage boy, acclaimed author Matthew Quick unflinchingly examines the impossible choices that must be made—and the light in us all that never goes out.
Have you read any of these novels, yet? Opinion? Share with me your TTTs!