Hello lovely reader. Top Ten Tuesday is a weekly meme hosted by The Broke and the Bookish. This week's topic is my favorite books from the past two years. It was hard enough to only choose ten books from all the wonderful novels I've read so you can't expect me to put them in order, right? Right. Yet again I chose to include quotes because I think you guys find it more interesting than reading my random thoughts but do let me know if you think otherwise. Hope you'll enjoy.
1. On Dublin Street by Samantha Young
"I was washing the dishes and the sneaky bastard crept up behind me and wrapped his arms around my waist. And kissed me. Right here." I pointed angrily to my neck. "Can I not have him committed or something?"
Dr. Pritchard snorted. "For loving you?"
I drew back, shaking my head in disgust. "Dr. Pritchard," I admonished softly. "Whose side are you on?"
"Braden's."
2. Forbidden by Tabitha Suzuma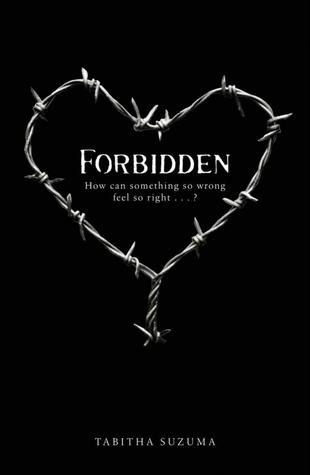 "I might appear confident and chatty, but I spend most of my time laughing at jokes I don't find funny, saying things I don't really mean - because at the end of the day that's what we're all trying to do: fit in, one way or another, desperately trying to pretend we're all the same."
3. The Shadow of the Wind by Carlos Ruiz Zafón
"Every book, every volume you see here, has a soul. The soul of the person who wrote it and of those who read it and lived and dreamed with it. Every time a book changes hands, every time someone runs his eyes down its pages, its spirit grows and strengthens."
4. Wait for You by Jennifer L. Armentrout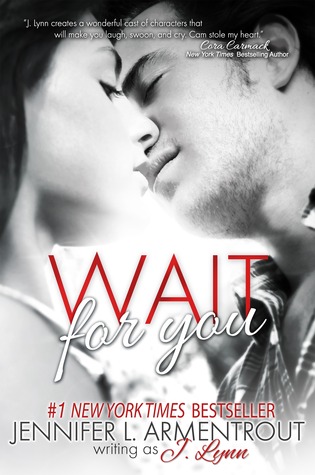 "You've been checking me out, haven't you? In between your flaming insults? I feel like man candy."
5. The Selection Trilogy by Kiera Cass
last book read in March, 2014
"I loved him.
I couldn't pinpoint what made me so certain, but I knew it then, as surely as I knew my name or the color of the sky or any fact written in a book.
Could he feel it, too?
Maxon broke the kiss and looked at me. "You're so pretty when you are a mess."
I laughed nervously. "Thank you. For that and for the rain and for not giving up."
He ran his fingers along my cheek and nose and chin. "You're worth it. I don't think that you get that. You're worth it to me."
6. We Were Liars by E. Lockhart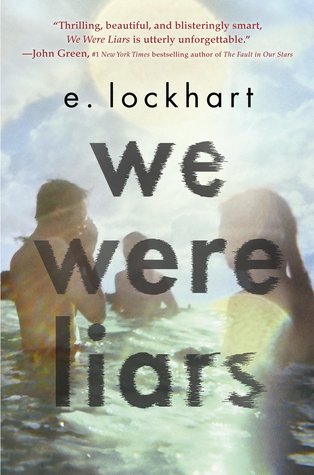 "She confused being spartan with being charitable, and gave away her possessions without truly doing good with them.
She confused being sick with being brave, and suffered agonies while imagining she merited praise for it.
She confused wit with intelligence, and made people laugh rather than lightening their hearts or making them think."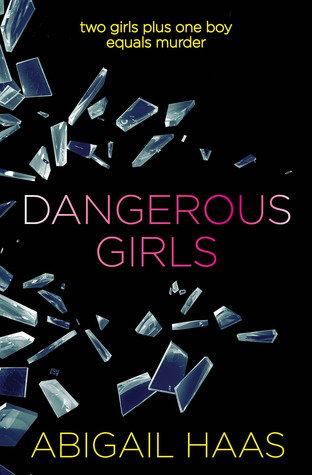 "Any one of us could be made to look a monster, with selective readings of our history."
8. The Lunar Chronicles by Marissa Meyer
last book read in July, 2014
"A relieved grin filled up Thorne's face. "We're having another moment, aren't we?"
"If by a moment, you mean me not wanting to strangle you for the first time since we met, then I guess we are."
9. The Raven Cycle series by Maggie Stiefvater
first book read in March, 2013
"You are being self-pitying."
"I'm nearly done. You don't have much more of this to bear."
"I like you better this way."
"Crushed and broken," Gansey said. "Just the way women like 'em."
10. The Catcher in the Rye by Z. D. Salinger
"When you're dead, they really fix you up. I hope to hell when I do die somebody has sense enough to just dump me in the river or something. Anything except sticking me in a goddam cemetery. People coming and putting a bunch of flowers on your stomach on Sunday, and all that crap. Who wants flowers when you're dead? Nobody."
This is all for today. Have you read or do you plan on reading any of these books? Opinion? Share with me YOUR list, and I'll sure as hell check it out! :)