I love doing these posts and when I was thinking about what kind of posts to do for Contemporary Conversations it came to my mind that doing a (Don't) Judge A Book By Its Cover post might be a good idea. For today's post I chose three well known novels, and chose 4 cover changes to each. Have fun browsing through all the cover changes, some of them are really crazy so be prepared.
I write about all the covers but only rate the original one on a scale of one to three. A cover can get a point for each of these things:
connection to the story

beauty

originality
1. Anna and the French Kiss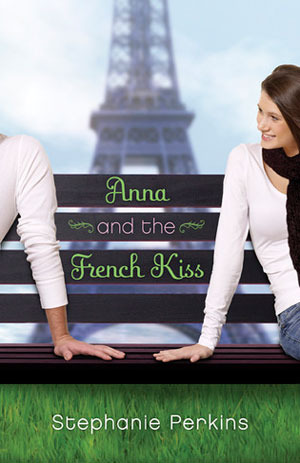 I know most people prefer the pink one over this but I like this cover just fine. It's really-really simple but still looks nice if you don't look at it too closely. Original? Not really, but do fits the story and its kinda pretty so that's one and a half point.
The first edition is widely known, as I said, most people prefer this to the original one. Actually, Isla was originally published in a similar version to this one. As for me, I was never a fan of this cover but I keep seeing it around so by now I sorta like it. When I look at the text I still hate it, but when I look at the background I think it's pretty. Figure that out.
The croissant one (German) is so freaking ridiculous. I mean I get it, France and all but it looks like a cook book rather than a contemporary romance. Point for the creativity, though lol.
The third (Bulgarian) and the last (Indonesian) are both cute, the Indonesian is a lot cuter than the Bulgarian and it fits the story a lot better.
I'd buy the... 1st one because it fits the story better than the others, and is kinda pretty.
2. Before I Fall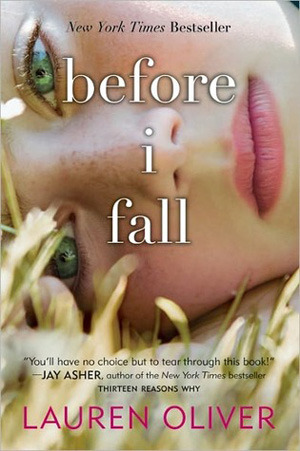 I hate this cover so freaking much. I can see that it fits the story but I still can't like it. It'd creep me out if someone across from me on the bus and that dead girl would keep staring at me.
Number one (Spanish edition), now the girl is not only dead but also cut into pieces. Seriously, who thought that this looks aesthetic?
The second edition (German) is so ugly, I can't even say anything. I mean I'd never ever ever pick that... thing up at a bookstore.
The third (Portuguese) doesn't look that bad. It's definitely not original, and I don't get how the dandelion connects to the book and it might not look interesting next to actually gorgeous covers but it's not ugly.
The fourth (Romanian) looks lovely just not for this story. Anyhow, the picture is pretty.
I'd buy... the fourth one because it's beautiful and I'd be interested how it connects to the story. Then I'd be disappointed when it doesn't connect to it at all.
3. This Lullaby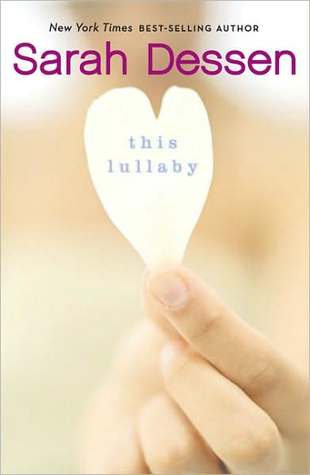 It's so... plain. I don't suppose they worked a lot with it. I don't think it'd catch my attention in a store which is shame because it's a lovely book.
0/3
The first edition (German) kind of fits the story but it would fit nearly any other contemporary romance. It's nothing special, and isn't pretty enough to make a person pick it up from 20 books or so.
The second edition (Spanish) is really boring and to me looks more like a Middle Grade book than a Young Adult.
I love the third edition (Hungarian) because it looks absolutely beautiful, even though it's really simple and I'm not sure it has any connection to the story. However the title and the flower are glossy and aww it just looks gorgeous.
The fourth edition (French) is quite simple but I like it. I mean it's nothing special but I still prefer it to the first two. Sometimes less is more.
I'd already bought the third one so I might be a little biased but I think it looks really pretty and it looks good on my shelf. :)
That was all for today. I hope you enjoyed reading my thoughts on these covers as much as I enjoyed making this post.
What are your favorites/least favorites from the pictures? Any terrible or beautiful contemporary cover change that you want to share? Tell me all about your favorite covers. :)