Hello dearies. Today's Top Ten Tuesday topic is the top ten most anticipated debut novels of 2015. You can check out my top ten most anticipated non-debut novels of 2015 HERE. Check out HERE the 2015 January Releases. I really hope you'll find some new releases that you can add to your TBR list.
I pasted in the blurb of every book, this way you can easily decide if you like it or not. As always, click on the covers for Goodreads page.
My picks are in no particular order.
1. The Sin Eater's Daughter by Melinda Salisbury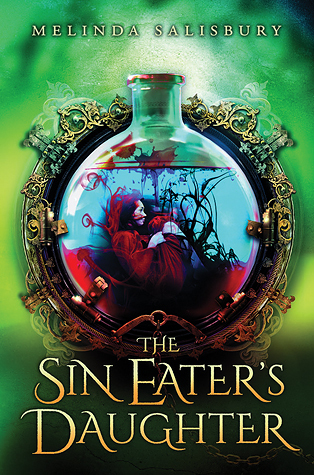 Seventeen-year-old Twylla lives in the castle. But although she's engaged to the prince, Twylla isn't exactly a member of the court.
She's the executioner.
As the Goddess embodied, Twylla instantly kills anyone she touches. Each month she's taken to the prison and forced to lay her hands on those accused of treason. No one will ever love a girl with murder in her veins. Even the prince, whose royal blood supposedly makes him immune to Twylla's fatal touch, avoids her company.
But then a new guard arrives, a boy whose easy smile belies his deadly swordsmanship. And unlike the others, he's able to look past Twylla's executioner robes and see the girl, not the Goddess. Yet Twylla's been promised to the prince, and knows what happens to people who cross the queen.
However, a treasonous secret is the least of Twylla's problems. The queen has a plan to destroy her enemies, a plan that requires a stomach-churning, unthinkable sacrifice. Will Twylla do what it takes to protect her kingdom? Or will she abandon her duty in favor of a doomed love?
2. An Ember In the Ashes by Sabaa Tahir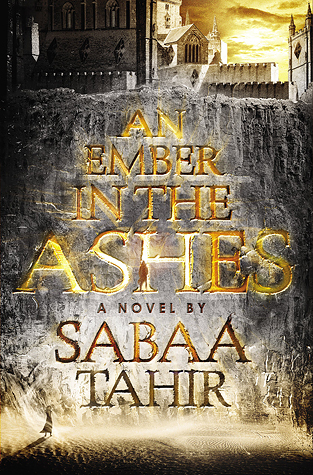 LAIA is a Scholar living under the iron-fisted rule of the Martial Empire. When her brother is arrested for treason, Laia goes undercover as a slave at the empire's greatest military academy in exchange for assistance from rebel Scholars who claim that they will help to save her brother from execution.
ELIAS is the academy's finest soldier—and secretly, its most unwilling. Elias is considering deserting the military, but before he can, he's ordered to participate in a ruthless contest to choose the next Martial emperor.
When Laia and Elias's paths cross at the academy, they find that their destinies are more intertwined than either could have imagined and that their choices will change the future of the empire itself.
3. Red Queen by Victoria Aveyard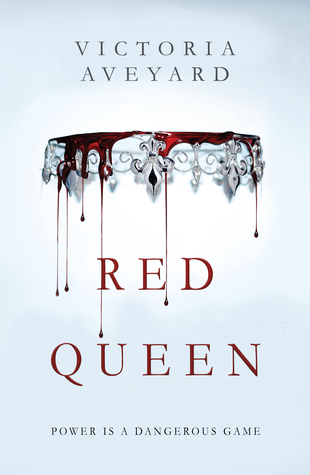 The poverty stricken Reds are commoners, living under the rule of the Silvers, elite warriors with god-like powers.
To Mare Barrow, a 17-year-old Red girl from The Stilts, it looks like nothing will ever change.
Mare finds herself working in the Silver Palace, at the centre of
those she hates the most. She quickly discovers that, despite her red blood, she possesses a deadly power of her own. One that threatens to destroy Silver control.
But power is a dangerous game. And in this world divided by blood, who will win?
4. Vendetta by Catherine Doyle
Blood Will Spill, Hearts Will Break: With a fierce rivalry raging between two warring families, falling in love is the deadliest thing Sophie could do. An epic debut set outside modern-day Chicago.
For Sophie, it feels like another slow, hot summer in Cedar Hill, waitressing at her family's diner and hanging out with her best friend Millie. But then someone moves into the long-abandoned mansion up the block--a family of five Italian brothers, each one hotter than the last. Unable to resist caramel-eyed Nicoli, Sophie finds herself falling for him -- and willfully ignoring the warning signs. Why are Nic's knuckles cut and bruised? Why does he carry an engraved switchblade? And why does his arrogant and infuriating older brother, Luca, refuse to let her see him? As the boys' dark secrets begin to come to light, Sophie is confronted with stinging truths about her own family, too. Suddenly, she's torn between two warring dynasties: the one she's related to and the one she's now in love with. She'll have to choose between loyalty and passione. When she does, blood will spill, hearts will break. Because in this twisted underworld, dishonor can be the difference between life and death.
5. The Sacred Lies of Minnow Bly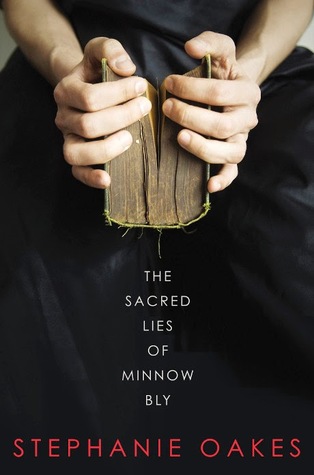 When seventeen-year-old Minnow stumbles out of the woods one winter morning, she is haunted and handless and covered in someone else's blood. She has just escaped the strict religious commune run by a cruel man named the Prophet. In exchange for freedom, she leaves behind her family, her home, and Jude--an outsider boy who changed everything.
But the real world isn't the sanctuary Minnow imagined. Soon, she gets arrested and placed in juvenile detention. Now, Minnow is being questioned by an FBI psychiatrist about the night she escaped, the same night the Prophet was burned to death in his own home—a murder Minnow may be responsible for.
A modern retelling of the Grimm fairy tale, "The Handless Maiden," in which the Devil orders a girl's hands cut off, The Sacred Lies of Minnow Bly is the story of a girl growing out of the wreckage of corrupted faith.
6. The Wrong Side of Right by Jenn Marie Thorne
Kate Quinn's mom died last year, leaving Kate parentless and reeling. So when the unexpected shows up in her living room, Kate must confront another reality she never thought possible—or thought of at all. Kate does have a father. He's a powerful politician. And he's running for U.S. President. Suddenly, Kate's moving in with a family she never knew she had, joining a campaign in support of a man she hardly knows, and falling for a rebellious boy who may not have the purest motives. This is Kate's new life. But who is Kate? When what she truly believes flies in the face of the campaign's talking points, she must decide. Does she turn to the family she barely knows, the boy she knows but doesn't necessarily trust, or face a third, even scarier option?
Set against a backdrop of politics, family, and first love, this is a story of personal responsibility, complicated romance, and trying to discover who you are even as everyone tells you who you should be.
7. The Night We Said Yes by Lauren Gibaldi
Before Matt, Ella had a plan. Get over a no-good ex-boyfriend. Graduate from high school without any more distractions. Move away from Orlando, Florida, where she's lived her entire life.
But Matt—the cute, shy, bespectacled bass player who just moved to town—was never part of that plan.
And neither was attending a party that was crashed by the cops just minutes after they arrived. Or spending an entire night saying "yes" to every crazy, fun thing they could think of.
Then Matt abruptly left town, and he broke not only Ella's heart but those of their best friends, too. So when he shows up a year later with a plan of his own—to relive the night that brought them together—Ella isn't sure whether Matt's worth a second chance. Or if re-creating the past can help them create a different future.
8. My Heart and Other Black Holes by Jasmine Warga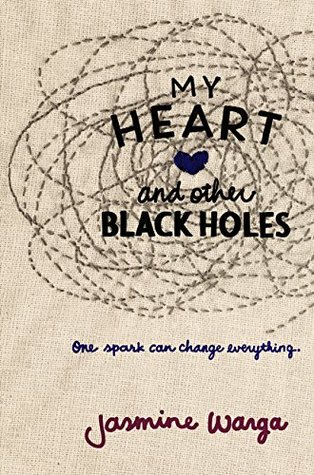 Sixteen-year-old physics nerd Aysel is obsessed with plotting her own death. With a mother who can barely look at her without wincing, classmates who whisper behind her back, and a father whose violent crime rocked her small town, Aysel is ready to turn her potential energy into nothingness.
There's only one problem: she's not sure she has the courage to do it alone. But once she discovers a website with a section called Suicide Partners, Aysel's convinced she's found her solution: a teen boy with the username FrozenRobot (aka Roman) who's haunted by a family tragedy is looking for a partner.
Even though Aysel and Roman have nothing in common, they slowly start to fill in each other's broken lives. But as their suicide pact becomes more concrete, Aysel begins to question whether she really wants to go through with it. Ultimately, she must choose between wanting to die or trying to convince Roman to live so they can discover the potential of their energy together. Except that Roman may not be so easy to convince.
9. The Distance Between Lost and Found by Kathryn Holmes
Ever since the night of the incident with Luke Willis, the preacher's son, sophomore Hallelujah Calhoun has been silent. When the rumors swirled around school, she was silent. When her parents grounded her, she was silent. When her friends abandoned her … silent.
Now, six months later, on a youth group retreat in the Smoky Mountains, Hallie still can't find a voice to answer the taunting. Shame and embarrassment haunt her, while Luke keeps coming up with new ways to humiliate her. Not even meeting Rachel, an outgoing newcomer who isn't aware of her past, can pull Hallie out of her shell. Being on the defensive for so long has left her raw, and she doesn't know who to trust.
On a group hike, the incessant bullying pushes Hallie to her limit. When Hallie, Rachel, and Hallie's former friend Jonah get separated from the rest of the group, the situation quickly turns dire. Stranded in the wilderness, the three have no choice but to band together.
With past betrayals and harrowing obstacles in their way, Hallie fears they'll never reach safety. Could speaking up about the night that changed everything close the distance between being lost and found? Or has she traveled too far to come back?
10. Made You Up by Francesca Zappia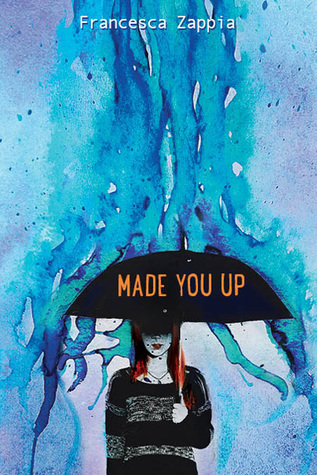 Reality, it turns out, is often not what you perceive it to be—sometimes, there really is someone out to get you. Made You Up tells the story of Alex, a high school senior unable to tell the difference between real life and delusion. This is a compelling and provoking literary debut that will appeal to fans of Wes Anderson, Silver Linings Playbook, and Liar.
Alex fights a daily battle to figure out the difference between reality and delusion. Armed with a take-no-prisoners attitude, her camera, a Magic 8-Ball, and her only ally (her little sister), Alex wages a war against her schizophrenia, determined to stay sane long enough to get into college. She's pretty optimistic about her chances until classes begin, and she runs into Miles. Didn't she imagine him? Before she knows it, Alex is making friends, going to parties, falling in love, and experiencing all the usual rites of passage for teenagers. But Alex is used to being crazy. She's not prepared for normal.
These are my most-waited 2015 debut releases, what are yours? Tell me in the comments and don't forget to link in your TTT!