Hello dearies. Today I'm here with my favorite books and authors of 2014. Why am I not participating in the End of Year's Book Survey like nearly everyone else? Because by the time I heard about that survey this post was half done and I don't like working for nothing so in the end I'm posting my own bookish awards, or call it whatever.
Click on the titles for the review.
Favorite New To Me Author:
Holly Black author of
The Coldest Girl in Coldtown
Favorite Debut Author:
Jennifer Mathieu
, author of The Truth About Alice
Favorite Standalone:
We Were Liars by E. Lockhart
Favorite Sequel:
Favorite Start of a Series:
Favorite Re-Read Book:
Favorite Thought-Provoking Book:
Favorite Slow-Paced Book:
Favorite Character Driven Novel:
Favorite Short Story or Anthology:
A Book With An Ending That Caught Me By Total Surprise:
Biggest Surprise:
Hidden Gem:
A Book I Don't Know What To Think About:
A Book I Thought I'd Love but I Haven't
A Book That Could Have Been Amazing But It Wasn't
Biggest Disappointment:
The Boringest Book:
Worst Sequel:
Worst Standalone:
Worst Start of a Series:
Now about the characters...
Best Character Development:
Sara from Tease by Amanda Maciel
Favorite Female Character:
Sydney from The Bloodlines series
Favorite Male Character:
Maxon from The Selection Series
Favorite Supporting Characters:
Zuzana and Mik from The Daughter of Smoke & Bone trilogy
Biggest Ships
(I just can't choose one)
:
Adrian and Sydney from The Bloodlines series
America and Maxon from The Selection series
Cress and Thorne from Cress
(Reviews of: Cinder and Scarlet)
Gansey and Blue from The Raven Cycle series
Stupidest Character:
Olivia from Finding Olivia by Micalea Smeltzer
Most Annoying Character:
Nan from One More Chance by Abbi Glines
Worst Best Friend:
K. C. from Bully by Penelope Douglas
and the covers...
The Most Beautiful Cover: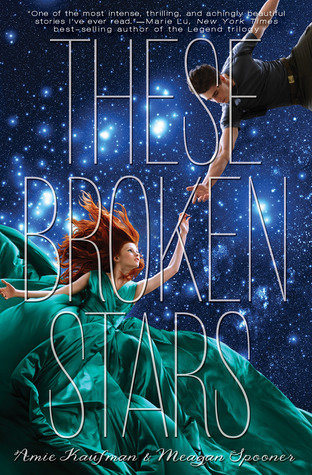 These Broken Stars by Amy Kaufman and Meagan Spooner
The Most Fitting Cover:
Worst Cover:
Favorite Redesigned Cover:
Finally a bit about movies...
Favorite Book To Movie Adaptation:
Worst Book To Movie Adaptation: