I created (Don't) Judge A Book By It's Cover approx. two months ago because I think the warning
Don't judge a book by it's cover
can't always be done. After all when you're at the bookstore the first thing that catches your eye is the cover, then the title and just then the synopsis. Because of this
a cover has to be eye catching
and it has to fit the story because it's always a huge disappointment when you expect something based on the cover and then the blurb is something entirely different.
In every (Don't) Judge A Book By It's Cover post I'll write about 5 to 10 original covers and then study 4 or 6 editions of it. I talk about all the featured covers but on rate the original one. It can get one point for each of these aspects:
Connection to the story
Beauty
Originality
I've done one post like this before, it was about NA Contemporary Romances, click here if you want to check it out. I really hope you'll enjoy my post.
My first pick today is Daughter of Smoke & Bone by Laini Taylor.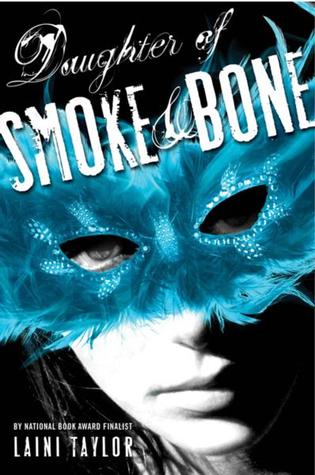 I love this cover, it's simple but really really beautiful. I found it original, I haven't seen any cover like this before and I love how they used only one color, the blue. At first I didn't thought that it has anything to do with the story but now I can read many things into it. There was a
masquerade
in the book
, and the blue reminds me of Karou's hair. I'm going to give one point for it's beauty, one because I think it's original and a half because if I search hard enough I can find some connections to the story.
2.5/3
I think the purple UK one is pretty and really simple which works for me but I'm not sure it would work for other people.
The red UK one looks horrible. It looks like a horror's cover with that hand shaped hole on the wall.
The Czech cover doesn't look like a fantasy to me. What does lace have to do on anything that is not erotica? They put a feather on it to make it look more like a fantasy but thanks to it being white on white it isn't really visible.
The Italian looks horrible. That girl on the cover is so not Karou, I hate that one the most.
The Indonesian looks beautiful even though it's a bit amatour looking. My main problem is that many angel-themed books have already used a father image as the cover.
Finally the Turkish. I'm speechless. It seems to me that they tried to recreate the original cover but failed miserably. Why would you do that? WHY?
My second pick is Glass Houses by Rachel Caine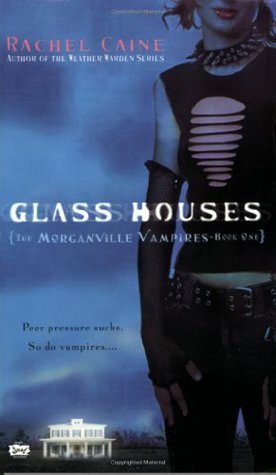 I hate this cover. It's so damn simple and I don't get how the girl is dressed when Claire is anything but naughty. It's not beautiful or creative and as I said I can't really see any connections.
0/3
First of let me tell you that I don't really like any of these covers. My least favorite is
the
Hungarian
cover, it's all wrong. I don't understand the color but if I want to be honest I never liked any of this publisher's covers.
The Romanian cover isn't much better either. I don't understand why the fall themed picture and the girl who looks like she's cold.
On the Polish the girl looks like she's from a sect. Still I think this cover doesn't look that bad with it's minimalist style.
I really like the Spanish cover but the girl resembles to Eve and I would rather see Claire on the cover.
The Swedish one is nothing special, in all honesty it looks like something that a random person has photoshopped.
I kinda like the Danish cover but to me it looks like a Historical Fiction. Reminds me of the cover model of the Fallen series.
My third pick today is Cinder by Marissa Meyer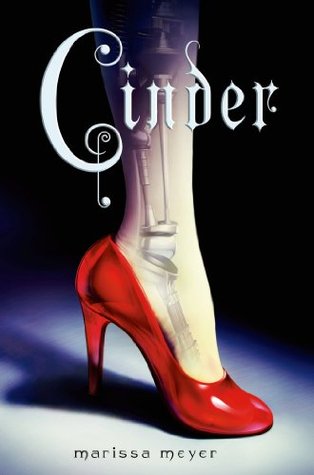 This is one of those covers that didn't catch my attention at first sight, in all honesty I hated it. After reading the book though I can say it fits the story. Half point to it being original, half for me liking it and one for it being cut to the story.
Am I the only one who thinks the women on the Czech cover resembles to Maleficent? I guess she's Levana but why the hell is the villain on the cover, huh?
The Korean cover looks like a kids book? And why the hell would Cinder's cyborg leg be pink of all colors?
The Portuguese looks like a fairy-tale retelling, but not a Cinderella one that's for sure. To me it rather seems like Dorothy from Oz.
The Spanish looks a bit... morbid to me but it did caught my attention at the second I saw it.
I like the Catalan better than the original because Cinderella's shoe was originally something like this. Red shoes will always symbolize Dorothy to me.
Finally, am I the only one who thinks the Thai cover looks super badass and beautiful at the same time? Gorgeous dress, pretty font and cool background, what else do we need?
My fourth pick is Vampire Academy by Richelle Mead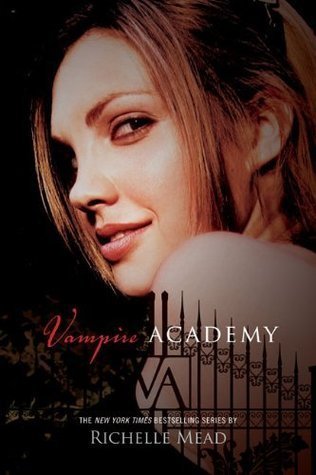 This is one of those series that has the worst covers ever. Could you tell that this is a best-seller by looking at that cover? No? Me either. It isn't pretty nor creative and it doesn't fit the story either so:
Let's start with the worth, shall we? Maybe the problem is with me but when I first looked at the Turkish cover I thought there's something wrong with the girls face. That make-up is mortifying.
The Swedish cover looks like a lame horror novel where the devil invades the body of a young girl.
The Slovenian is a reuse of the cover of Chosen from The House of the Night series but that's not my main problem. The first thing I see is how they used pink and red at the same time, and that's a huge no-no for me.
The Bulgarian is horrible too... the girl is doing something close to duck face and why the hell does she have blue hair?
The Russian cover model looks like a model from an advertisements of the next huge party.
I like the Dutch the most. It's pretty and kinda fits the story.
My fifth pick is Obsidian by Jennifer L. Armentrout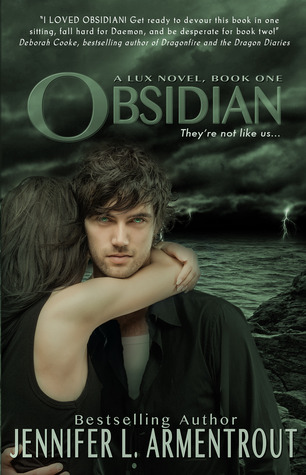 I don't really like this cover if I want to be honest I think it isn't original or beautiful or eye catching. I'm going to give it a half point in total and I'm being kind.
The Spanish is simply boring, it can be the cover of pretty much any book but from these four I still like it the best.
When I look at the Italian for some reason the world werewolf pops into my head. Maybe because the too green eyes? Whatever I don't really like that one either.
The German looks like the cover of a contemporary romance, it does not contain any elements a fantasy cover should.
And then the French... what is this? I guess it's fitting... kinda. But what about it having to look interesting enough to make me pick it up?
My sixth pick is Ruby Red by Kerstin Gier
This was the original edition even though I'm sure most of you first saw the American edition. I know this is nothing special but for some reason I like it, maybe because the Hungarian edition is the same and I've been a fan for years? Dunno but I still consider this cover a great choice. I'm giving half point for it's beauty, one for it's creativity and one for me liking it.
The US cover looks good and eye catching but I wouldn't exactly call it beautiful.
The Spanish is so boring and with all the little hearts and keys it seems like a teen romance rather than a time-travel novel.
The Italian is gorgeous, everything is perfect. Those gates in the back are magnificent and even the title's font is pretty. My problem with it is that it doesn't fit the story at all.
The Polish is horrible. It has no connection to the book whatsoever and I just simply don't like it. Would never pick it up at the store.
The Swedish is yet again a boring one but I like it better than the Spanish one.
Finally the Vietnamese looks great! It totally fits the story and is real pretty and interesting looking.
That was all for today, I hope you enjoyed my post. Do tell me what you think about this cover. Maybe choose a favorite edition of every book, of course it can be the original as well.
Thanks for stopping by! :)