Top Ten Tuesday is a weekly meme hosted by The Broke and the Bookish, this week's topic is the top ten new series of the last two years that I want to start. I'm really excited about this theme so let's get started.
My picks are in no particular order.
1. Alienated series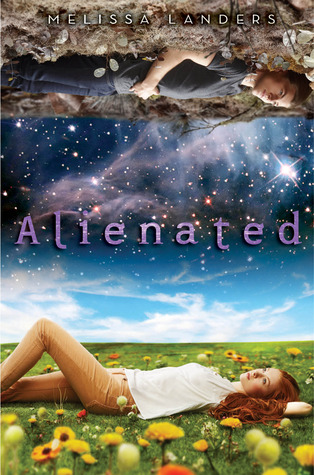 Two years ago, the aliens made contact. Now Cara Sweeney is going to be sharing a bathroom with one of them.
Handpicked to host the first-ever L'eihr exchange student, Cara thinks her future is set. Not only does she get a free ride to her dream college, she'll have inside information about the mysterious L'eihrs that every journalist would kill for. Cara's blog following is about to skyrocket.
Still, Cara isn't sure what to think when she meets Aelyx. Humans and L'eihrs have nearly identical DNA, but cold, infuriatingly brilliant Aelyx couldn't seem more alien. She's certain about one thing, though: no human boy is this good-looking.
But when Cara's classmates get swept up by anti-L'eihr paranoia, Midtown High School suddenly isn't safe anymore. Threatening notes appear in Cara's locker, and a police officer has to escort her and Aelyx to class.
Cara finds support in the last person she expected. She realizes that Aelyx isn't just her only friend; she's fallen hard for him. But Aelyx has been hiding the truth about the purpose of his exchange, and its potentially deadly consequences. Soon Cara will be in for the fight of her life—not just for herself and the boy she loves, but for the future of her planet.
2. Some Quiet Place series
I can't feel sadness, anger, or fear. I can't feel anything. I've grown talented at pretending.
Elizabeth Caldwell doesn't feel emotions... she sees them in human form. Longing hovers around the shy, adoring boy at school. Courage materializes beside her dying friend. Fury and Resentment visit her abusive home. They've all given up on Elizabeth because she doesn't succumb to their touch. All, that is, except beautiful Fear, who sometimes torments her and other times plays her compassionate savior. He's obsessed with finding the answer to one question: What happened to Elizabeth to make her this way?
They both sense that the key to Elizabeth's condition is somehow connected to the paintings of her dreams, which show visions of death and grief that raise more questions than answers. But as a shadowy menace begins to stalk her, Elizabeth's very survival depends on discovering the truth about herself. When it matters most, she may not be able to rely on Fear to save her.
3. The Program series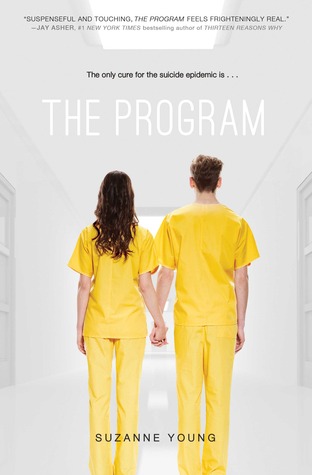 In Sloane's world, true feelings are forbidden, teen suicide is an epidemic, and the only solution is The Program.
Sloane knows better than to cry in front of anyone. With suicide now an international epidemic, one outburst could land her in The Program, the only proven course of treatment. Sloane's parents have already lost one child; Sloane knows they'll do anything to keep her alive. She also knows that everyone who's been through The Program returns as a blank slate. Because their depression is gone—but so are their memories.
Under constant surveillance at home and at school, Sloane puts on a brave face and keeps her feelings buried as deep as she can. The only person Sloane can be herself with is James. He's promised to keep them both safe and out of treatment, and Sloane knows their love is strong enough to withstand anything. But despite the promises they made to each other, it's getting harder to hide the truth. They are both growing weaker. Depression is setting in. And The Program is coming for them.
4. V is for Virgin series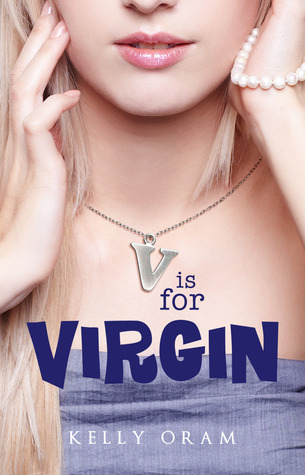 When Val Jensen gets dumped for her decision to stay a virgin until marriage, the nasty breakup goes viral on YouTube, making her the latest internet sensation.
After days of ridicule from her peers, Val starts a school-wide campaign to rally support for her cause. She meant to make a statement, but she never dreamed the entire nation would get caught up in the controversy.
As if becoming nationally recognized as "Virgin Val" isn't enough, Val's already hectic life starts to spin wildly out of control when bad boy Kyle Hamilton, lead singer for the hit rock band Tralse, decides to take her abstinence as a personal challenge.
How can a girl stay true to herself when this year's Sexiest Man Alive is doing everything in his power to win her over?
5. The Young Elites series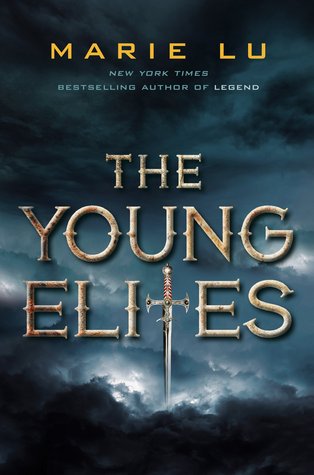 I am tired of being used, hurt, and cast aside.
Adelina Amouteru is a survivor of the blood fever. A decade ago, the deadly illness swept through her nation. Most of the infected perished, while many of the children who survived were left with strange markings. Adelina's black hair turned silver, her lashes went pale, and now she has only a jagged scar where her left eye once was. Her cruel father believes she is a malfetto, an abomination, ruining their family's good name and standing in the way of their fortune. But some of the fever's survivors are rumored to possess more than just scars—they are believed to have mysterious and powerful gifts, and though their identities remain secret, they have come to be called the Young Elites.
Teren Santoro works for the king. As Leader of the Inquisition Axis, it is his job to seek out the Young Elites, to destroy them before they destroy the nation. He believes the Young Elites to be dangerous and vengeful, but it's Teren who may possess the darkest secret of all.
Enzo Valenciano is a member of the Dagger Society. This secret sect of Young Elites seeks out others like them before the Inquisition Axis can. But when the Daggers find Adelina, they discover someone with powers like they've never seen.
Adelina wants to believe Enzo is on her side, and that Teren is the true enemy. But the lives of these three will collide in unexpected ways, as each fights a very different and personal battle. But of one thing they are all certain: Adelina has abilities that shouldn't belong in this world. A vengeful blackness in her heart. And a desire to destroy all who dare to cross her.
It is my turn to use. My turn to hurt.
6. Jasper Dent series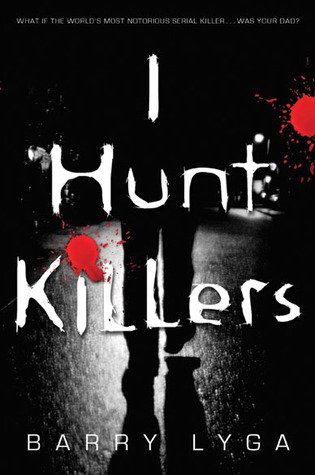 What if the world's worst serial killer...was your dad?
Jasper "Jazz" Dent is a likable teenager. A charmer, one might say.
But he's also the son of the world's most infamous serial killer, and for Dear Old Dad, Take Your Son to Work Day was year-round. Jazz has witnessed crime scenes the way cops wish they could—from the criminal's point of view.
And now bodies are piling up in Lobo's Nod.
In an effort to clear his name, Jazz joins the police in a hunt for a new serial killer. But Jazz has a secret—could he be more like his father than anyone knows?
7. Rusk University series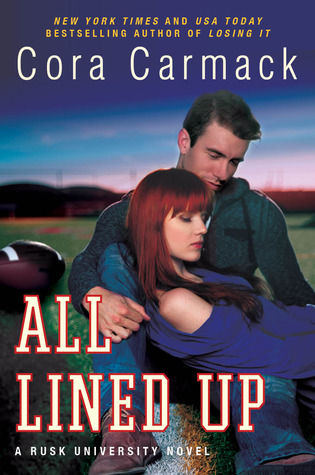 In Texas, two things are cherished above all else—football and gossip. My life has always been ruled by both.
Dallas Cole loathes football. That's what happens when you spend your whole childhood coming in second to a sport. College is her time to step out of the bleachers, and put the playing field (and the players) in her past.
But life doesn't always go as planned. As if going to the same college as her football star ex wasn't bad enough, her father, a Texas high school coaching phenom, has decided to make the jump to college ball… as the new head coach at Rusk University. Dallas finds herself in the shadows of her father and football all over again.
Carson McClain is determined to go from second-string quarterback to the starting line-up. He needs the scholarship and the future that football provides. But when a beautiful redhead literally falls into his life, his focus is more than tested. It's obliterated.
Dallas doesn't know Carson is on the team. Carson doesn't know that Dallas is his new coach's daughter.
And neither of them know how to walk away from the attraction they feel.
8. The Remnant Chronicles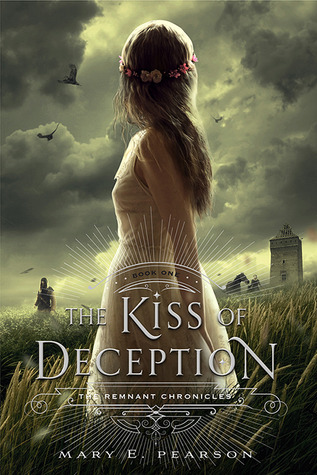 A princess must find her place in a reborn world.
She flees on her wedding day.
She steals ancient documents from the Chancellor's secret collection.
She is pursued by bounty hunters sent by her own father.
She is Princess Lia, seventeen, First Daughter of the House of Morrighan.
The Kingdom of Morrighan is steeped in tradition and the stories of a bygone world, but some traditions Lia can't abide. Like having to marry someone she's never met to secure a political alliance.
Fed up and ready for a new life, Lia flees to a distant village on the morning of her wedding. She settles in among the common folk, intrigued when two mysterious and handsome strangers arrive—and unaware that one is the jilted prince and the other an assassin sent to kill her. Deceptions swirl and Lia finds herself on the brink of unlocking perilous secrets—secrets that may unravel her world—even as she feels herself falling in love.
9. Hopeless series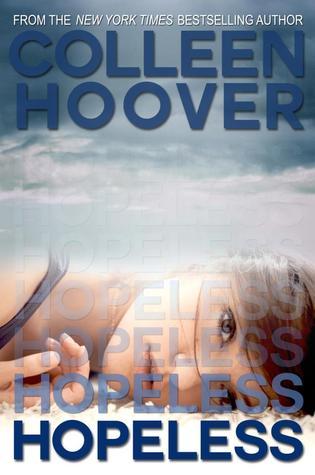 Sometimes discovering the truth can leave you more hopeless than believing the lies…
That's what seventeen-year-old Sky realizes after she meets Dean Holder. A guy with a reputation that rivals her own and an uncanny ability to invoke feelings in her she's never had before. He terrifies her and captivates her all in the span of just one encounter, and something about the way he makes her feel sparks buried memories from a past that she wishes could just stay buried.
Sky struggles to keep him at a distance knowing he's nothing but trouble, but Holder insists on learning everything about her. After finally caving to his unwavering pursuit, Sky soon finds that Holder isn't at all who he's been claiming to be. When the secrets he's been keeping are finally revealed, every single facet of Sky's life will change forever.
10. The Seven Deadly series
If you're looking for a story about a good, humble girl, who's been hurt by someone she thought she could trust, only to find out she's not as vulnerable as she thought she was and discovers an empowering side of herself that falls in love with the guy who helps her find that self, blah, blah, blah...then you're gonna' hate my story.
Because mine is not the story you read every time you bend back the cover of the latest trend novel. It's not the "I can do anything, now that I've found you/I'm misunderstood but one day you'll find me irresistible because of it" tale. Why? Because, if I was being honest with you, I'm a complete witch. There's nothing redeeming about me. I'm a friend using, drug abusing, sex addict from Los Angeles. I'm every girlfriend's worst nightmare and every boy's fantasy.
I'm Sophie Price...And this is the story about how I went from the world's most envied girl to the girl no one wanted around and why I wouldn't trade it for anything in the world.
Thank you for stopping by and browsing through my list. Have you read any of the books above? Do you plan to? Link up your TTT so I can check them out.
Bye!