Hello sweeties. Today I'm here with The Taylor Swift Book Tag, this tag was originally created at The Book Life, a youtube
channel
. I was so glad when I found this tag because I love Taylor Swift and it was a fun thing to go throw my books and her tracks at the same time. Hope you'll enjoy my post.
1. We Are Never Ever Getting Back Together
A book or series you were pretty sure you were in love with but then wanted to break up with
The Infernal Devices trilogy by Cassandra Clare. I really enjoyed the first book but as the love triangle got more serious in the second novel I started to hate all the characters. So when The Princess came out I couldn't force myself to read it. I do remember that I loved the book but I just can't recall the giddy happiness I felt when I was reading that book. I really hope I make sense here.
Pick a book with a red cover
One of my favorite books of the year: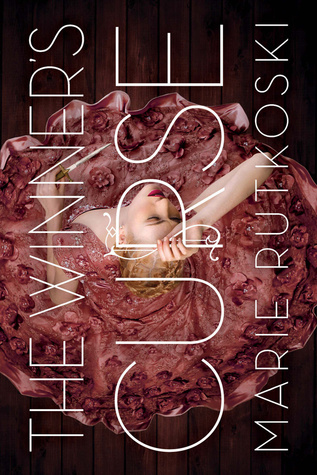 Pick a book that makes you feel nostalgic
The Princess Diaries by Meg Cabot. I'd read books before this but I wasn't crazy for them back then. This is the first series that kept me up half night because I just couldn't wait to find out about what would happen to Mia next.
Pick a book with a forbidden love
Forbidden by Tabitha Suzuma. A very forbidden love because well, the two main characters are brother and sister. One of the most beautiful and tragical books I've ever read.
5. I Knew You Were Trouble
Pick a book with a bad character you can't help but love
Oliver from Dangerous Boys.
I didn't love him like I usually do male characters (jeez he was a sociopath after all) but he was such a colorful and amazingly written character. My favorite thing in Abigail Haas's books is that I can root for the 'bad characters' and feel content with my decision.
Pick a book that someone ruined the end of
Allegiant by Veronica Roth. A few days after it came out Pinterest spoiled the ending for me.
7. Everything Has Changed
Pick a book that has a character who goes through extensive character development
Sydney Sage from the Bloodlines series
wins
this category hands down. I always liked her character but as time went by she became one of my favorite heroines. She changed to the better, she started to believe in herself, learnt how to love herself and she conquered her fears as well.
Pick your favorite book couple
Blue and Gansey from The Raven Cycle series. I know they are not technically together but I'm sure one day they will be one heck of a couple. So cheers to Gansey and Blue!
Most anticipated release
Blue Lily, Lily Blue by Maggie Stiefvater. Do I really have to tell why?
Pick a book you wouldn't lend out to anyone for fear of missing it too much
To my close friends I would lend anything because they know what the consequences would be if they hurt any of my babies. To people who I don't know closely lending books always makes me uncomfortable. I have this girl I know and I lent her my copy of Divergent, a YEAR ago and still didn't get it back. This makes me soo angry but how should I approach her without sounding rude? She's really sensitive which makes my 'mission' even more impossible. I tried to ask her without making it too clear that I WANT that book back but she just doesn't seem to get what I'm trying to say.
11. Tear Drops On My Guitar
Pick a book that made you cry
Forbidden by Tabitha Suzuma. I know I'm mentioning this book the second time in this post but Forbidden was such a tear-jerker.
Pick a book that you love so much you just shake off the haters
Oh, if I try to list just half of the books that popped into my mind after reading this we'd be sitting here for a week. The last book that I loved but found many haters is The Beautiful Ashes by Jeaniene Frost. I think it was original and I thoroughly enjoyed every single minute of reading it, though the heroine resembled to Cat from Jeaniene's other series a lot.
That was all for today, I hope you enjoyed this tag. I won't be tagging anyone because I don't know who loves Taylor Swift so I'm just going to say to do this if you're interested. It wasn't a lot of work but it was a lot of fun.