I'm here with my Waiting on Wednesday post of the week. To my readers: I'm sorry for posting only a few reviews since school started but even if I'm able to read some book, I don't usually have the time to write reviews to them. Anyways, back to the topic, WoW is a weekly meme hosted at Breaking the Spine by Jill. For this week's can't wait pick I chose Black Ice by Becca Fitzpatrick. Hope you'll enjoy.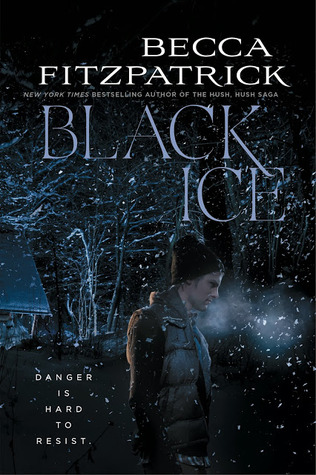 Sometimes danger is hard to see... until it's too late.
Britt Pfeiffer has trained to backpack the Teton Range, but she isn't prepared when her ex-boyfriend, who still haunts her every thought, wants to join her. Before Britt can explore her feelings for Calvin, an unexpected blizzard forces her to seek shelter in a remote cabin, accepting the hospitality of its two very handsome occupants—but these men are fugitives, and they take her hostage.
In exchange for her life, Britt agrees to guide the men off the mountain. As they set off, Britt knows she must stay alive long enough for Calvin to find her. The task is made even more complicated when Britt finds chilling evidence of a series of murders that have taken place there... and in uncovering this, she may become the killer's next target.
But nothing is as it seems in the mountains, and everyone is keeping secrets, including Mason, one of her kidnappers. His kindness is confusing Britt. Is he an enemy? Or an ally?
The Hush Hush series were... okay, I guess? I can't really define the quality of the books because at that time I liked them, but now I want to rip my hair out whenever I think of them. I'm sure I wouldn't have read that series if not for the fact that at that time I didn't read in English so I had to choose from what I could find in Hungarian, and that, guys wasn't much in the YA Fantasy genre.
However I can't wait to read Black Ice. I'm sure Fitzpatrick has developed a lot since her first series and come on let's give her a chance, this is a totally different genre. My biggest fear is the romance... what if it will be sucky? I'm not that keen on the cover either, I was waiting for something better but we'll have to go with this, right?
What are your waiting on wednesday picks, lovelies? Don't forget to leave a comment and do share you pick with me. I promise to check out and comment on everyone's page as a thank you. Bye!