Hey sweeties! It's time to share my Waiting on Wednesday pick of this week. WoW is a weekly meme hosted at Breaking the Spine. Today I chose Cooper Bartholomew is Dead by Rebecca James. Hope you'll enjoy my post.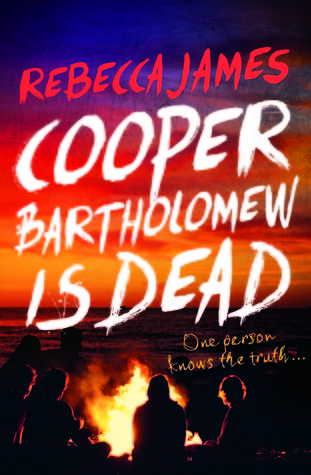 Cooper Bartholomew's body is found at the foot of a cliff.
Suicide.
That's the official finding, that's what everyone believes.
Cooper's girlfriend, Libby, has her doubts. They'd been
happy, in love. Why would he take his own life?
As Libby searches for answers, and probes more deeply
into what really happened the day Cooper died, she and
her friends unravel a web of deception and betrayal.
Are those friends – and enemies – what they seem?
Who is hiding a dangerous secret? And will the truth set them all free?
A gripping new novel from the author of Beautiful Malice and Sweet Damage.
The synopsis sounds a-freaking-mazing! I love a good YA mystery and this guys seems like one heck of a book. Plus as I browsed through some reviews I found on GD and as far as I could tell (because I haven't actually read them, I'd never read a review of a mystery book before reading it) most people loved this book.
Now it's your turn, tell me all about your most waited books. Would you read my pick? Leave a link to your WoW post and we'll meet over at your blog! :)