"He read? Oh my God, guys that read were like unicorns. They only existed in fairy tales."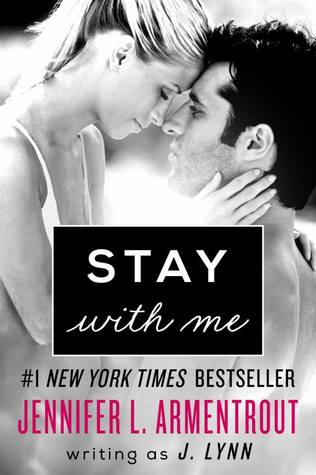 At 21, Calla hasn't done a lot of things. She's never been kissed, never seen the ocean, never gone to an amusement park. But growing up, she witnessed some things no child ever should. She still carries the physical and emotional scars of living with a strung-out mother, Mona—secrets she keeps from everyone, including her close circle of college friends.
But the safe cocoon Calla has carefully built is shattered when she discovers her mom has stolen her college money and run up a huge credit card debt in her name. Now, Calla has to go back to the small town she thought she'd left behind and clean up her mom's mess again. Of course, when she arrives at her mother's bar, Mona is nowhere to be found. Instead, six feet of hotness named Jackson James is pouring drinks and keeping the place humming.
Sexy and intense, Jax is in Calla's business from the moment they meet, giving her a job and helping her search for Mona. And the way he looks at her makes it clear he wants to get horizontal . . . and maybe something more. Before Calla can let him get close, though, she's got to deal with the pain of the past—and some very bad guys out to mess her up if she doesn't give them her mom.
I'm sure you can imagine how excited I was when I finally had my hands on Stay with Me because duh... if you're here you must be a reader too and as a reader I'm sure you've felt the way I did when I held this book in my hands for the first time. If you haven't then you don't know what you're missing out on.
I love love love this series! I first read Wait for You in the end of 2013 and fell utterly in love with the way Jennifer writes NA Contemporary Romance. I couldn't help but adore all her wonderfully written characters and that wasn't different in Stay with Me either.
I highly recommend to read this book if you enjoyed Wait for You and/or Be with Me.
The story starts off with us learning that Calla's mother is not dead, she's very alive indeed. Mona is an alcoholic and drug addict who did the unthinkable to her daughter: stole all her money. Now Calla doesn't have any choice but to pack up and go to her hometown, where she'd sweared she would never ever go back, and get back some money from her mother. The only problem? Mona's not there and no one has a clue of where she could be.
The romance was wonderfully written, just as you would expect from Armentrout. It wasn't insta-love at all, while they were attracted to each other, they did not started to develop deep feelings towards each other right at the beginning. I loved how Calla slowly started to trust in Jax and let go of her fears and believe me when I say, it wasn't easy to do so. It was incredible to see their feelings develop and how they shared their secrets with each other give me all the warm and fuzzy feelings.
I really liked that J. Lynn (or call her whatever) put some mystery into the story. It was hard to tell what exactly happened to Calla, but as the time went by I put all the little things together and found out what was her story. In this case Stay with Me resembled to the first book of the series.
Jax had a mysterious atmosphere around him as well, and I'm sorry to say that this made me like the story a little less. Don't get me wrong, I love mystery, I love to not know some things about the characters but throughout the book I had the feeling that Jax's secret is something horrible and it will devastate Calla.
"God, you're going to be a pain in my ass." He moved away from the desk, scrubbing his fingers through his damp hair. The muscles in his back tensed under his shirt.
I drew in a sharp breath, feeling my cheeks redden once more. "I'm not a pain in any part of your body, buddy."
I had a huge problem with Be with Me, which came back to greet me in Stay with Me too. The thing is that I usually feel like if the author mixes too much crime scenes into a book that has another main theme it could feel unbelievable. In Be with Me I thought murder and attempted murder was way too much to bear in a romance book, this I mentioned in my review of it as well. The thing is that I enjoyed the drug theme of the book but at some parts it was just too much for a NA romance book.
My other problem is how little we learnt of Jax's family. I was pretty disappointed because I felt like his family was swept under table. In the first two books, families were made to be seen as important parts of the characters' lives, which they should be. I know that the plot was too thick for a meeting with Jax' parents who live farther away but some stories about them would have been cool.
I loved the way the other characters reappeared and I could feel how the group's friendship got stronger since Be with Me. What I hate in these type of novels is when the authors carelessly throws in the previous main characters only as couples. I know that their being together is indeed very important because it's always nice to see that their happy ending lasted but they are still separate people. The the thing I loved in Stay with Me, and in Be with Me as well, was how well Jennifer showed us that they are the happiest couple on Earth but still had their separate scenes.
I knew who they spotted the second Cam and Jase turned into teenage girls.
"Holy shit," breathed Jase.
"You can say that twice."
Brock was standing a few feet behind Jax, holding a pool stick. It was obvious that Cam and Jase were openly gawking at him, and he played it cool, giving the two guys a chin lift.
"Who's that?" Teresa murmured.
"Who's that?" Jase turned wide eyes on her. "I don't think I can be with you anymore."
Her eyes rolled as she smacked his arm. "Whatever."
...
"Seriously?" Teresa folded her arms. "Who is that?"
"He's a mixed martial arts ninja or something. Fights on TV," I explained. "He trains in Philly."
"Oh." Avery nodded. "Cam's way into those things."
Teresa still looked somewhat unimpressed.
I have one question:
Who the hell is Brandon? He was shoved into the story so casually like we've already known him. His role as Calla's crush was not only pointless but it had no connection to the plotline whatsoever.
Besides the things that I mentioned, I loved every minute of reading Stay with Me and I can't wait to read more books from this author.
I have to admit that I'm still waiting for the effect that Wait for You had on me whilst the other two didn't.
Calla: She was strong and fragile at the same time. While I wouldn't call her a badass heroine, she certainly could put people in their place. She was really-really self-conscious and was ashamed of her scars. She was a great friend who felt bad for having to lie to her closest friends.
"Answer me one question."
His (Jax's) brown eyes locked with mine. "Done."
My voice dripped sugary sweetness when I spoke. "Who in the fuck do you think you are to tell me what to do?"
Jax
: He was such a wonderful and caring hero who, unlike Jase did with Teresa, didn't push Calla away. He was really sweet and hot, he seemed to understand how slowly to take things not to scare Calla away. I had some problems with him but unfortunately I can't mention them without telling you some nasty spoilers so I'll have to keep my mouth shut. Just so you know, I don't think Jax was perfect but who is? Besides Cam, that is.
I squinted at him. "Are you always so bossy?"
He cast a grin in my direction. "Honey, you haven't seen bossy yet."
"Yay . . ." I blessed him with some unenthused jazz fingers.
I really liked Nick's character, I'd love to read about him, he seemed like such an interesting guy. Roxy was wonderful too and it would be fantastic to see her get her happily ever after with Reece. There will be three more books at least so I'm excited to see who will get his/her own story.
"I gotta tell you that I love you, Calla," he said, and I was surprised the heart monitor didn't catch the fact it felt like my heart had stopped for a moment. "No bullshit. I do. I love the way you think, even if it's annoying as fuck at times and even then it's still cute. I love that there's a shit ton of things you've never gotten to experience and that you're going to get to experience them with me. That I have that honor. I love your strength and everything you've survived. I love your courage and I love that you make shit drinks, but no one cares, because you're so damn nice."
Favorite character: Calla
Least favorite: Aimee, (Katie)
The story idea: 4/5
The realization of the story: 4/5
The characters: 4/5
The cover: 5/5
Enjoy factor: 5/5