Hello, guys. Top Ten Tuesday is a weekly meme hosted by The Broke and the Bookish, this week's theme is the top ten books I'm not sure I want to read. I don't know about you but what I want to read changes all the time, so I have many books that I bought or simply planned to read and now I'm not that interested anymore.
I hope you'll enjoy browsing through my list, tell me in the comments if you've loved or hated any of the following books. Would make my decision easier. :)
Let's get started!
The books are in no particular order.
Click on the covers for the Goodreads page.
Wendy Higgins - Sweet Evil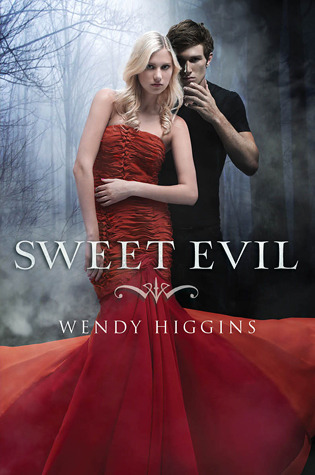 This is the first book that pops into my mind whenever I think of what
should
I read. I have this ever since Christmas and it stares at me from my bookshelf all the time, still I don't really want to read it anymore. I'm ashamed to admit that I partly bought it because of the beautiful cover. I've read the synopsis a thousand times but I never remember it afterwards. See, I've just read it a few days ago and again I have no idea what it is about. *sigh*
I'm still going to read it, I always give a chance to the books I've already bought plus I heard some great things about this one.
Jill Hathaway - Slide
I bought this book last summer and still haven't read it. The Goodreads rating is kind of sucky and I heard both good and bad things about it, some people say that they had no idea how to rate this book and this just makes me uncomfortable. Whatever, just like Sweet Evil, I'm still going to give it a try.
Rachel Craw - Spark
I'm not sure where I found this book but what caught my attention was the cover. It's freaking beautiful. Unfortunately the synopsis from Goodreads sounds, well boring as hell. All considered I don't think I'll read this book anytime soon, there are far better books out there. Still, something's holding me back from deleting it from my tbr list.
Rainbow Rowell - Eleanor and Park
Probably this is the book that I'm the most confused about. Everyone says that it is great but then everyone said the same thing about Fangirl and I did not like that book that much. I thought that Fangirl was rather boring but the writing was beautiful so I'm still interested in Rowell's other works. Lastly, I already know how Eleanor and Park ends and I do not like that.
Jus Accardo - Touch
What first caught my attention when I saw this book was the horrible cover. I kind of liked the synopsis but it's soo strange plus not that many people are impressed by it. A while ago I deleted this from my TBR list but one of my friends' love for this book made me put it back onto it. Since then I lost my interest in Touch again.
Nyrae Dawn - Measuring Up
I love Nyrae Dawn's books, her stories are soo adorable, I can't stop reading one after I've started it. Considering this, Measuring Up should go to my TBR list immediately but for some reason I'm not so sure about this one. It kind of sounds like a big cliché about finding yourself and I've already read many of those.
J. A. Redmerski - Killing Sarai
At first glance this doesn't seem like my cup of tea but something caught my attention in this book. Again, this was recommended to me by my friend and I do trust in her opinion buuuut... I have my doubts.
Claudia Gabel- Elusion
I found some book trailers on a blog I'd browsed through and decided to watch them. Elusion was one of them. I never liked book trailers but this looked so great and different from my usual reads so I went to check it out on Goodreads. Sad as it is but most people say that Elusion had great potential but was horrible. I really love the idea of this book but reading a few reviews I've realized that this people wanted to enjoy it but couldn't. Unfortunately, it seems to me that if I choose to read this it won't do me any good.
Mary Crockett and Madelyn Rosenberg - Dream Boy
Ransom Riggs - Miss Peregrine's Home for Peculiar Children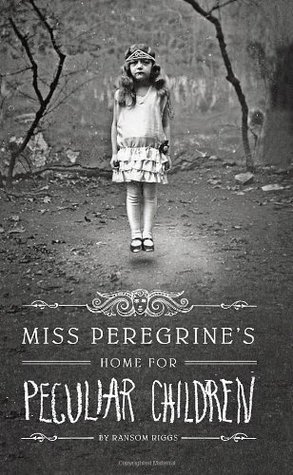 Well, I heard some amazing things about this book and it really interest me. When I looked into it at the bookstore I really liked some of the pictures, still I'm hesitant to read this. Maybe once I'll find it in the library?
I hope you guys enjoyed my list. Link in yours in the comments if you wish to or just leave a comment in which you tell me about the books that you're no sure you want to read. Have you read any of the books above? Tell me what you thought about them.