Top Ten Tuesday is a weekly meme hosted by The Broke and the Bookish, this week's topic is the Top Ten Books I'd Give To Readers Who Have Never Read X.
I had a hard time choosing the genre I will recommend books in because there are so many I love. The first that popped into my mind was mystery thriller. Lately I've read some books in this genre and realized how amazing these kinds of novels can be. But then I rethought this and chose manies most hated genre: New Adult.
I know that some people absolutely detest New Adult, says that it's nothing more than YA with sex but I think that there are some hidden gems in this genre and it can be done right.
Okay, so here are my top ten NA picks and I hope you'll find some great books, I don't say that neither one of these contain NA clichés because some of them do but these authors still managed to write novels that caught my attention and didn't let it go until the end.
I pasted in a quote from each of these books, have fun browsing through my list. :))
Click on the covers for Goodreads page.
10. K. A. Tucker - Four Seconds to Lose (Ten Tiny Breaths #3)
~ can be read as a standalone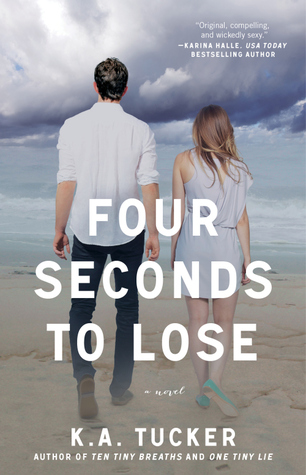 Other Genres: Contemporary Romance, Abuse, Crime, Chick-Lit
"We are simply two good people with equally flawed pasts, looking for perfect futures.
And I think we've found it, in each other."
9. Abbi Glines - Because of Low (Sea Breeze #2)
~
can be read as a standalone
Other Genres: Contemporary Romance, Chick-Lit
"I don't think I'm making myself very clear Low," he'd lowered his voice and the effect made goose bumps break out over my body. "I was only interested in one person at that bar last night. I only came to see one person," he tucked a strand of hair behind my ear and softly caressed my earlobe before tracing the line of my jaw. "I was there for you."
8. Nicole Williams - Lost & Found (Lost and Found #1)
Other Genres: Contemporary Romance, Chick-Lit, Abuse
"I bit my cheek and tried not to smile. It didn't matter what I threw at the guy; I couldn't shake that darn sunny attitude of his. Worse of all, I was afraid it might be contagious. "Just so I'm prepared... are all cowboys like you?" I asked, stepping up into Old Bessie.
Jessie stepped between the door and me before I could close it. His body took up almost the entire door frame. "There's no other cowboy like me," he said with a smile."
7. Jessica Sorensen - The Coincidence of Callie and Kayden (The Coincidence #1)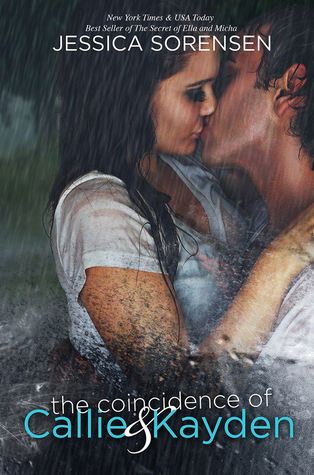 Other Genres: Contemporary Romance, Abuse, Chick-Lit, Realistic Fiction, College
"But what if I take a chance and everything crumbles? What if I trust someone again and they steal something away from me. I don't really have that much left until I'm hollow."
6. Chelsea M. Cameron - Deeper We Fall
Other Genres: Contemporary Romance, Realistic Fiction, College
"Mom, I don't know what to do."
"Mockingbird."
"Mom, I don't think reading about Scout for the millionth time is going to help in this situation, despite how much I love it."
"The words of Atticus Finch are relevant in any situation, you would do well to remember them."
5. A. Meredith Walters - Find You in the Dark (Find You in the Dark #1)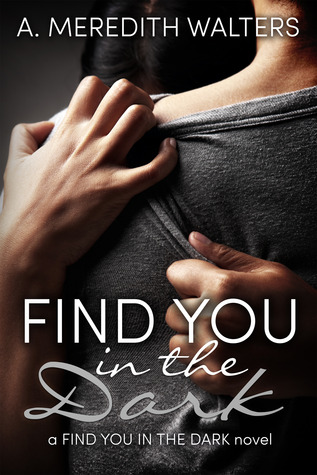 Other Genres: Contemporary Romance, Dark, Mental Illness
"The struggle is really hard sometimes. And then I meet you. And I feel stuff that I've never felt before. Things that I never thought I would be lucky enough to experience. And I feel so out of control in the way I am with you. Like I'm stripped bare and for once someone sees everything inside of me… the good and the really really ugly."
Other Genres: Mental Illness, Dark, Realistic Fiction, Mystery, Suspense, Abuse
"When a person is lucky enough to live inside a story, to live inside an imaginary world, the pains of this world disappear. For as long as the story goes on, reality no longer exists."
3. Nyrae Dawn - Charade (Games #1)
Other Genres: Contemporary Romance, Chick-Lit, College, Realistic Fiction
"Colt lies on my bed and pulls me down behind him. I expect him to go for my clothes, but instead he kisses me again.
"Blanket." I mutter, between kisses.
"If you're cold I'm doing something wrong."
2. Samantha Young - On Dublin Street (On Dublin Street #1)
Other Genres: Contemporary, Erotic Romance, Chick-Lit
"I'm making a list of things that make you agreeable."
I scoffed, pushing my foot into his leg. "And all you got is sex and vacations?"
"The length of the list is not my fault."
"Are you saying I'm disagreeable?"
He raised an eyebrow. "Woman, how stupid do you think I am? You really think I'm answering that? I want to get laid tonight."
I pushed him harder. "Watch it, or you might get laid to rest."
Braden threw his head back and laughed."
1. J. Lynn - Wait for You (Wait for You #1)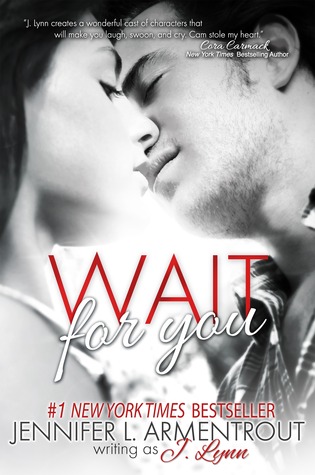 Other Genres: Contemporary Romance, Abuse, College, Chick-Lit, Realistic Fiction
"And this must be Avery?"
"Oh, God, no," Cam said. "This is Candy, Mom."
His mother's eyes widened and a bit of color infused her cheeks. "Uh, I'm..."
"I'm Avery," I said, shooting Cam a look. "You had it right."
She spun around, smacking Cam across the arm. Hard, too. "Cameron! Oh my God. I thought..." She smacked him again and he laughed. "You're terrible."
I hope you found some new books or some that you've already loved on my list but really I'd be more than happy to read your negative thoughts about these books as well. I always liked to talk about books with people who had different opinion about them than I did.
What do you think about NA in general?
Tell me all these things in the comments and share with me you TTT lists, I sure as hell will check them out. Don't feel left out if you don't have a blog, just write down your choices in the comments then.
Thanks, for stopping by, happy reading! :DD