Waiting on Wednesday is a weekly meme hosted at Breaking the Spine. This week I'm going to obsess about Dangerous Boys by Abigail Haas, let's get started!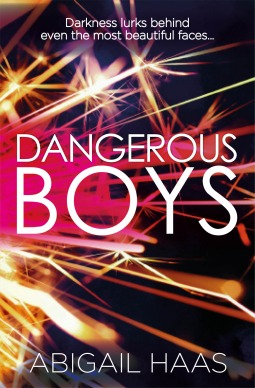 Three teens venture into the abandoned Monroe estate one night; hours later, only two emerge from the burning wreckage. Chloe drags one Reznick brother to safety, unconscious and bleeding; the other is left to burn, dead in the fire. But which brother survives? And is his death a tragic accident? Desperate self-defense? Or murder?
Chloe is the only one with the answers. As the fire rages, and police and parents demand the truth, she struggles to piece together the story of how they got there-a story of jealousy, twisted passion, and the darkness that lurks behind even the most beautiful of faces…
Okay, so if you didn't know this already she's written one book so far, Dangerous Girls which was one of the most shocking books I've ever read, I loved every minute of reading it because it was really fast-paced and the characters were all well-described and I could go on and on.
As I said the author's other book is still one of my favorites of all time and the blurb sounds really exciting. I think we all learned how amazingly Abigail Haas writes, she could mix the present and the past wonderfully, not once did I get confused while reading Dangerous Girls.
Thank you guys, for checking out my Waiting on Wednesday Post, now tell me what book are you waiting for the most and why?